Financial services institutions today are compelled to adopt a mobile first customer experience strategy, harness social and game design to deliver experiences that connect people. They must also deliver these services through the cloud to drive scale, integration and economics.
Moroku harnesses the incredible inflexion point created by mobile, social, gaming and the cloud. These four innovations have collectively and dramatically shifted both the customer experience and the software lifecycle.
We start with our customer's customer and their definition of success:
What is it they are after?
How do they define success?
How would they see themselves as financially prepared?
With this as our compass we build sustainable banking relationships through digital.
Our focus is built on the industry experience of its founders and the largely analogous nature of the market where, despite 50 years of digitisation efforts, half the world remains unbanked, 80% of the developed world doesn't have a financial planning relationship and 85% of the world's retail transactions are still cash.
Moroku applies its experience, product and methodology to create a vision, roadmap and execution plan for how mobile technology, gamification, cloud services and social media can augment the banking customer's experiences and drive business outcomes. We are hooked on the lean startup methodology and take an agile management approach, where the client feedback cycle is a critical process for achieving success and the goal is to provide the best service.  As Design Thinkers, we place the customer experience at the heart of what we do. Through our way of working, we collaboratively create new business models that are anchored in the future and not just in solving today's small challenges.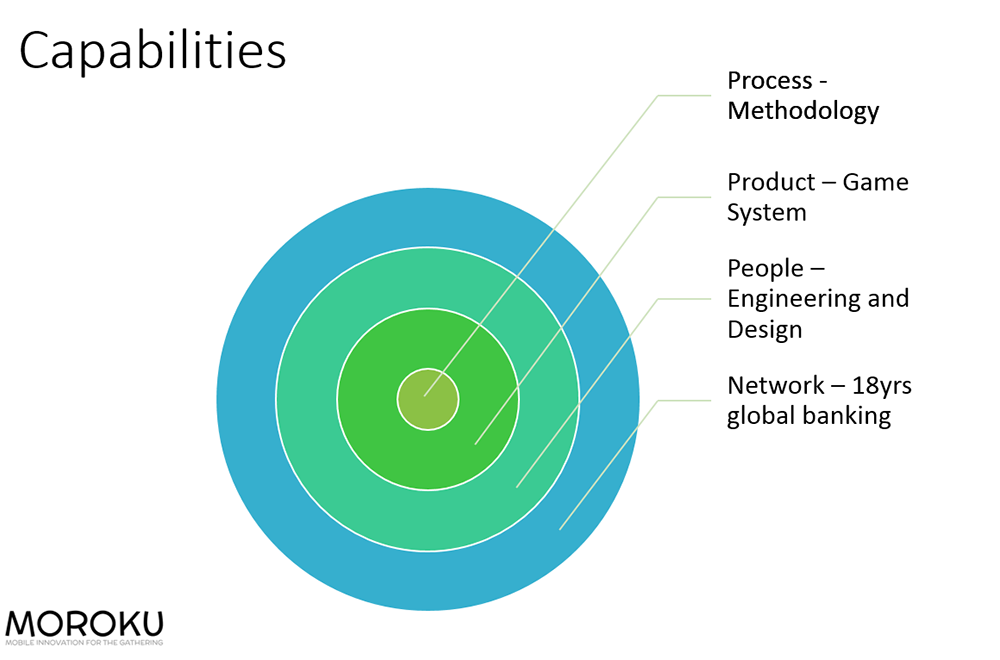 Moroku's delivery engagement model  maximises the chance of a measurably successful deployment.There are five major streams of activity that run through this process and it is important that stakeholders from each stream are engaged.