What does it cost a bank to acquire a customer? It turns out that not many people believe they know. This makes any attempt at justifying marketing spend difficult.
Research
by Andera indicates that many don't truly know and that several studies indicate that customer acquisition cost ranges between $300 – $400 per customer.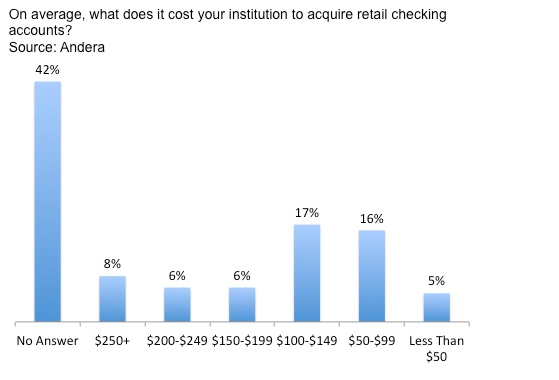 Moroku builds mobile banking and payments platforms that help banks win customers by helping the customers win: win at their banking, win financially
We charge based on the success of customer acquisition at a fraction of the traditional costs of winning.