Moroku is a software company that operates at the intersection of mobile, gaming and social to create engaging banking and payment experiences that promote customer learning and brand loyalty.
The term Moroku derives from the term Puroku – the traditional Maori term for "gathering". A mobile-puroku is the 21st century means of gathering, connecting and engaging communities.
We are on a mission to help people be fabulous with their finances and have a vision to be the partner of choice for banks that want to help their customers succeed financially.
What Does Moroku Do?
We create engaging mobile experiences by gamifying consumer interactions in banking and payments with the Moroku Game System and enabling small to medium sized businesses to thrive with Marrakash.
Our Values
Curious – about technology, our customers, markets and each other
Courageous – to be ourselves and grow, to say what's on our mind with an open mind, knowing that someone else may be correct too and provide us an opportunity for growth
Creative – to think about what might new possibilities could be true; a new way of solving something, a new way of creating something, a new way of experiencing something
Moroku Leadership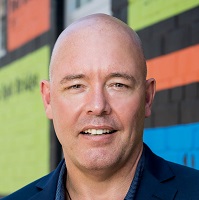 CEO: Colin Weir – responsible for setting the business agenda and driving its execution, in consultation with the leadership team and board. A business leader with 25 years of experience in financial services software, Colin commenced his career as an engineer then quickly progressed commercially, growing and building start-up ventures as well as segments within multinational companies such as Sun Microsystems and Microsoft. Colin's desire for results is coupled with a massive enthusiasm for the potential of software to change the world. As a highly spirited and practical leader, he is regarded by his peers as a strategic and creative thinker with a great ability to see the big picture. Cycling across Australia in 2010 with some friends to raise money for charity highlights much of who he is, loving adventure, the outdoors, sports, challenging himself and growing.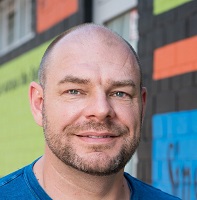 CTO: Dave Durbin – responsible for setting the technology agenda and owning product delivery and operation. Dave is an ICT professional with over 20 years experience working at the leading edge of innovation, primarily in banking and telco land helping clients to exploit emerging technology to better serve their customers. While he has focused mainly on Web based and mobile solutions delivery, Dave has a strong background in security and identity management. Holding two patents for eCommerce and security related technology as well as having co-authored a best selling book on Java network security Dave holds the technology team together to deliver fabulous product for the business and solutions for our customers.
 A Brief History of the Moroku Journey 
January 2012 – Colin Weir formed the Moroku tribe.
March 2012 – The Moroku tribe began exploring in the territories of financial services, logistics, sports and small business service applications.
May 2012 – The tribe sharpened its gaming tools and built a beta Moroku Game Server to explore new territories in the gamification of banking.
September 2012 – Moroku partnered to develop a collaborative, mobile video app which was launched on iTunes as Vitoto.
January 2013 –  Moroku again partnered to launch a personal training app on iTunes as PTAPP. In August that year the platform was handed over to the partner for ongoing development
May 2013 – Moroku gathered for a tribal dance to celebrate the successful launch of its first gamified banking application.
September 2013 – Moroku celebrates a significant global distribution agreement for GameSystem.
October 2013 – The Moroku tribe was selected as a NSW Premier Export Award Finalist. One more tribal dance.
February 2014 – Moroku builds and deploys an innovative mobile and cloud service for creating and governing carbon credits
March 2014 – Moroku receives a Commercialisation Australia grant in recognition of its contribution and potential
May 2014 – Android client available and live for Moroku GameSystem
August 2014 – Moroku tops out the Red Herring Asia 100
October 2014 – Moroku engaged by a large bank to drive their mPOS strategy
February 2015   – Moroku GameSystem 2.0 launched on iTunes and Salesforce AppExchange
August 2015 – Moroku Marrakash launched on Google Play
September 2015 – Moroku joins the Accenture FinTech Lab and spends the next 90 days in Hong Kong
January 2016 – Cuscal takes an 11% stake in Moroku
May 2016 – Moroku announces Chore Scout, its first ready built app for Financial Services
September 2016 – Chore Scout available in iTunes and Google Play
February 2017 – Misys announces they have integrated Moroku GameSystem into their digital banking platform
March 2017 – Chore Scout wins the Temenos Asia Pacific Innovation Jam
May 2017 – Moroku comes 3rd in the global temenos Innovation Jam
June 2017 – Moroku announces a global distribution agreement for Marrakash with Diebold Nixdorf company AEVI
The Moroku leadership is available for Industry event keynotes and presentations on a variety of topics including Financial Literacy, Mobile banking and payments. For an example synopsis please click here.